Middle School Band Contest -Postponed -The middle school band contest in Parker, SD, has been postponed today. Students will not be traveling to the contest (March 30, 2022). Tune in for the make-up date announcement.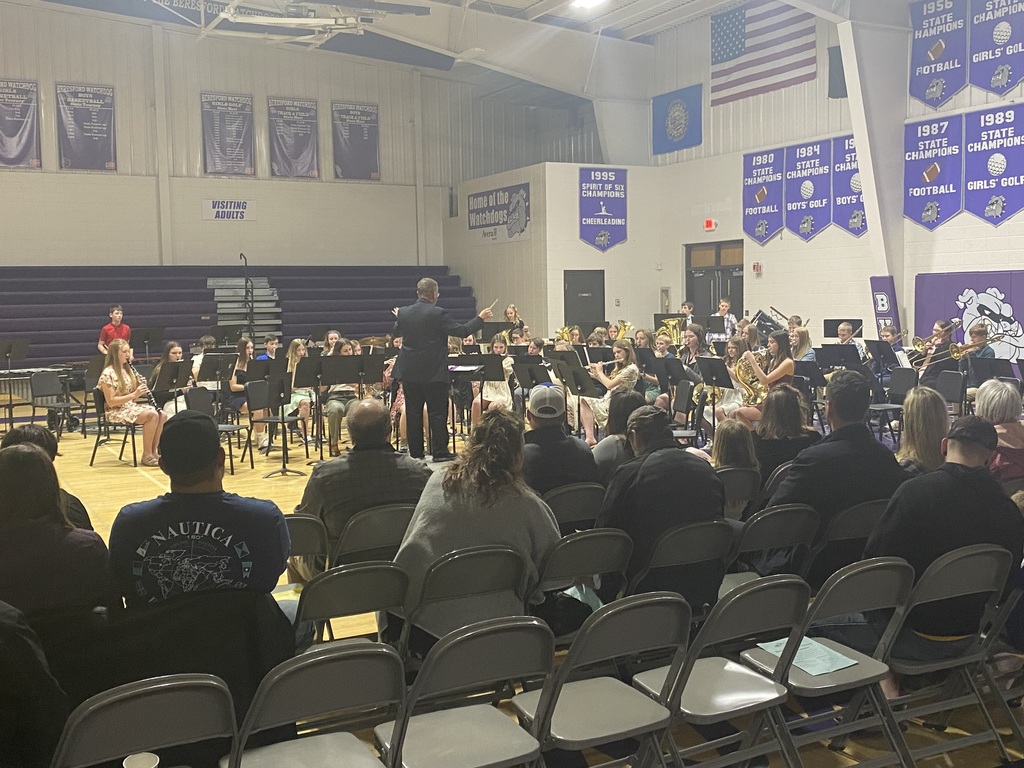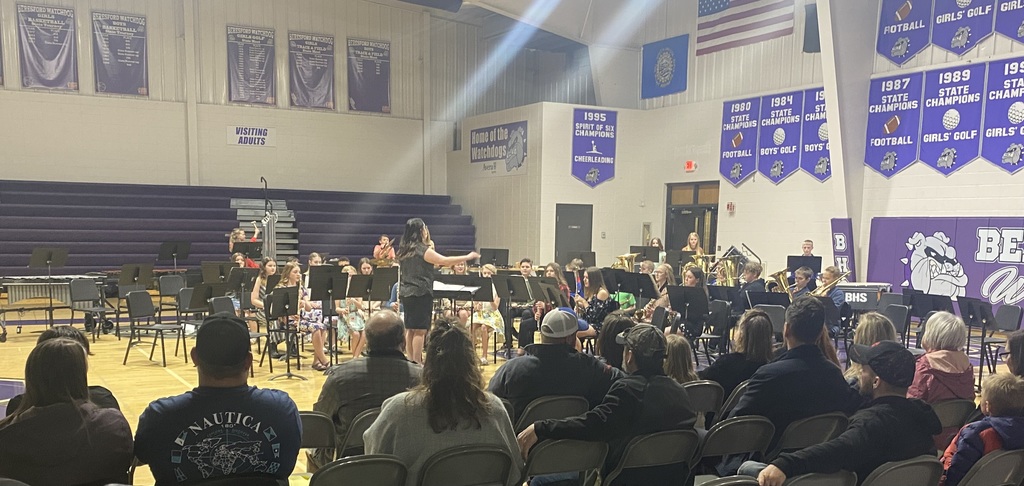 Beresford middle school students will be taking their spring state assessments on Thursday, March 31 and Friday, April 1. Free breakfast provided by BSD and snacks provided by PEERS.

Please join us for a night of Sweet Sights & Sounds on Tuesday, March 29.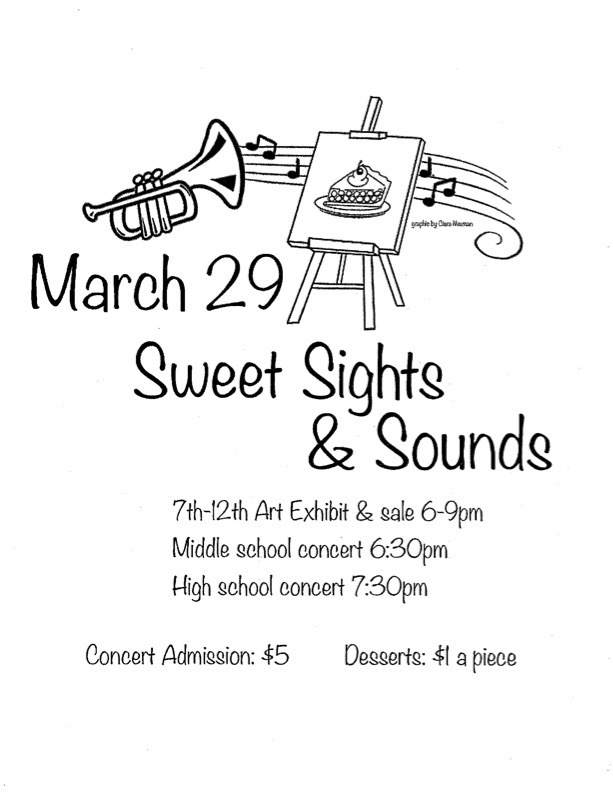 Congrats to the following Watchdogs who were named to the All-Big East Conference basketball teams: Girls 3rd team: Adyson Hansen. Girls Honorable Mention: Kara Niles & Ella Merriman. Boys 2nd Team: Tate Van Otterloo. Boys Honorable Mention: Ashton Tjaden & Andrew Atwood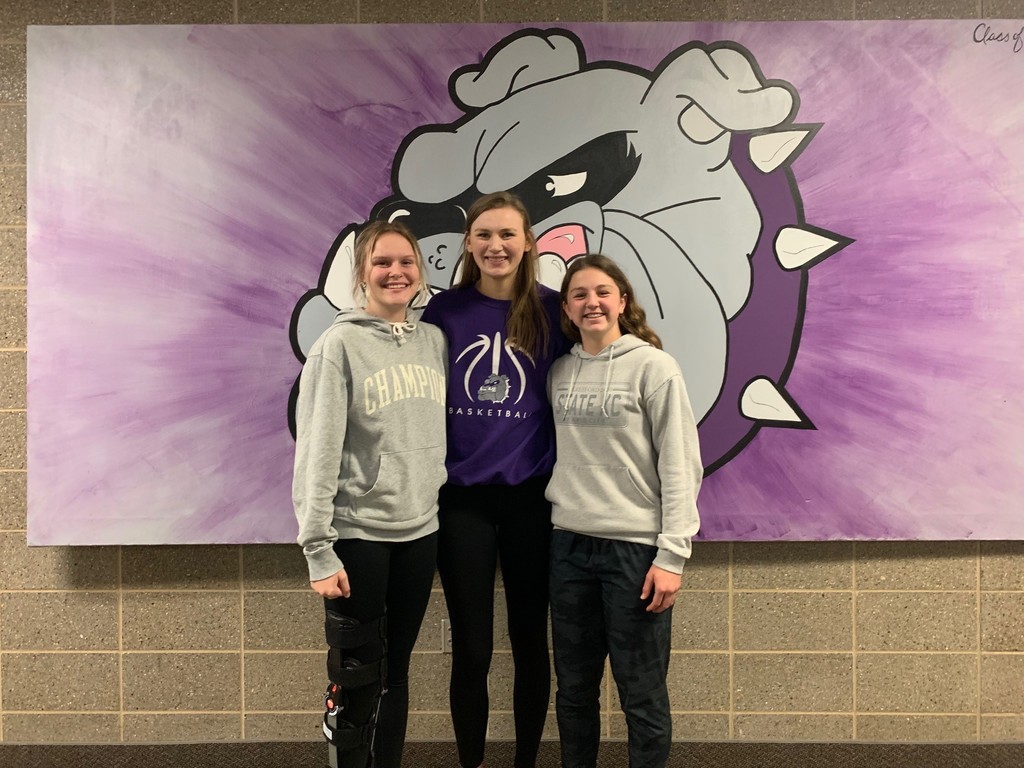 Congratulations to Advisor Julie Saugstad and the following artists placing at the SDHSAA State Art Competition in Rapid City this past weekend. Kelsie Knutson, Addy Wills, Derek Maas, Keely Merrigan, Grace Norling, Marshall Lyle, and Ashlynn Rozeboom.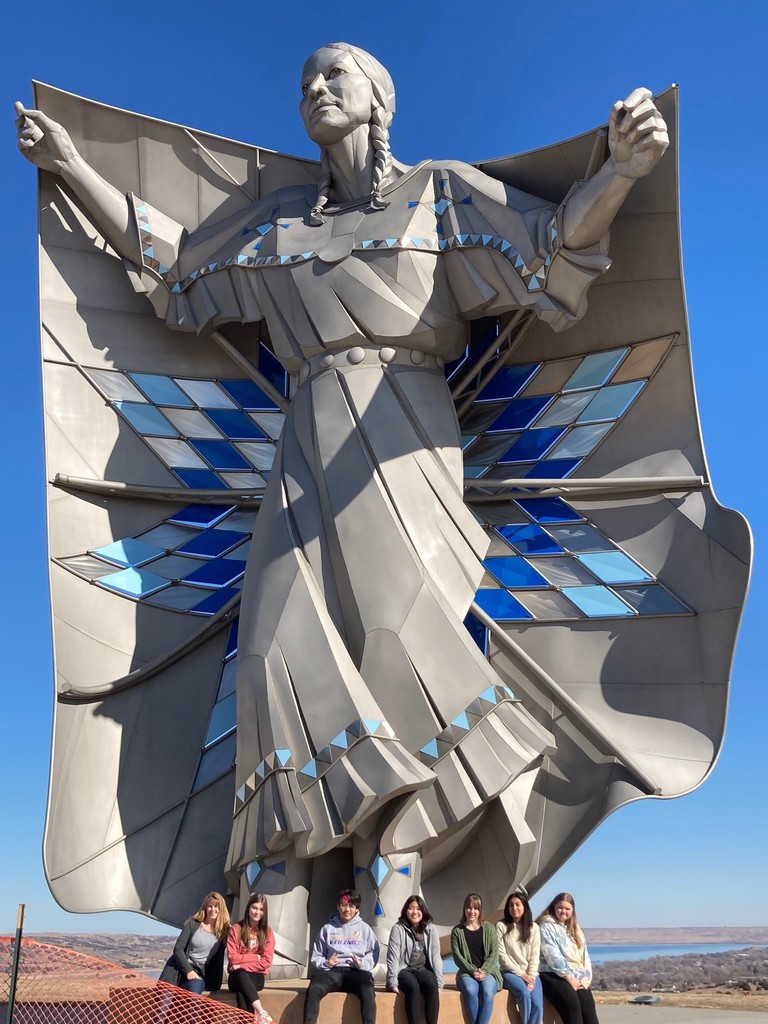 Congratulations to Carter Sveeggen who has signed his National Letter of Intent to play football at Dakota State University. Carter plans to study Exercise Science. Congrats to Carter, mother Kristy and father Stuart.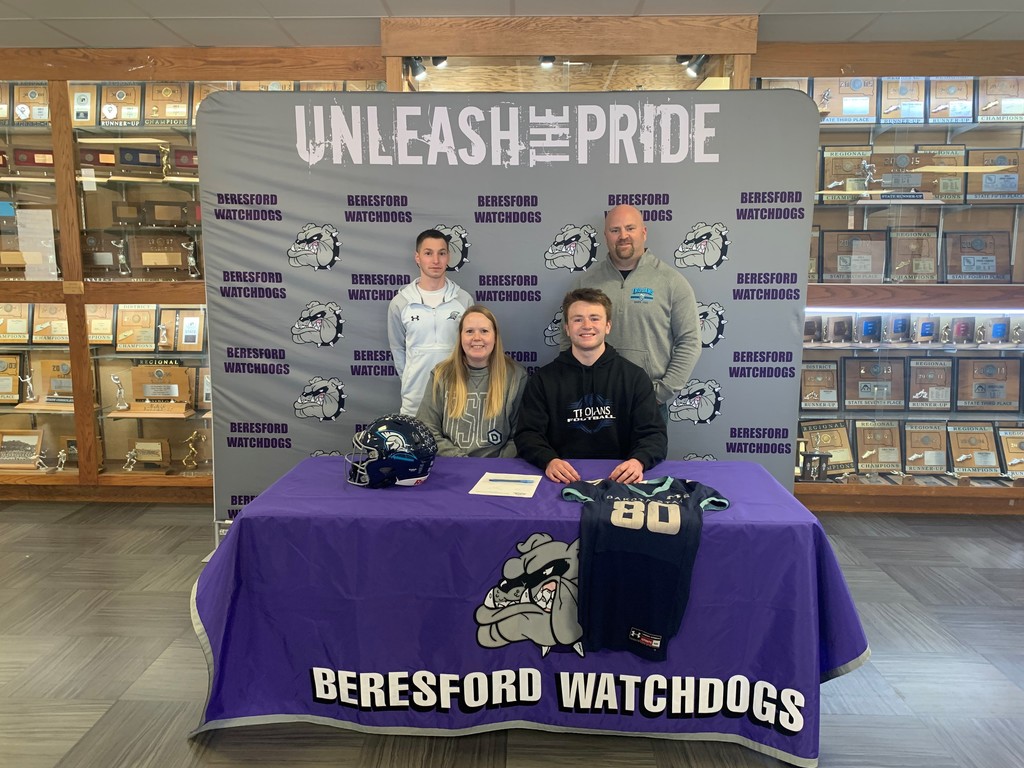 Thank you to the BHS Student Council for an enjoyable evening at the first annual Mr. BHS Pageant. Congratulations to Sophomore Kohen Schurch-2022 Mr. BHS and talented Rubik's Cube Artist.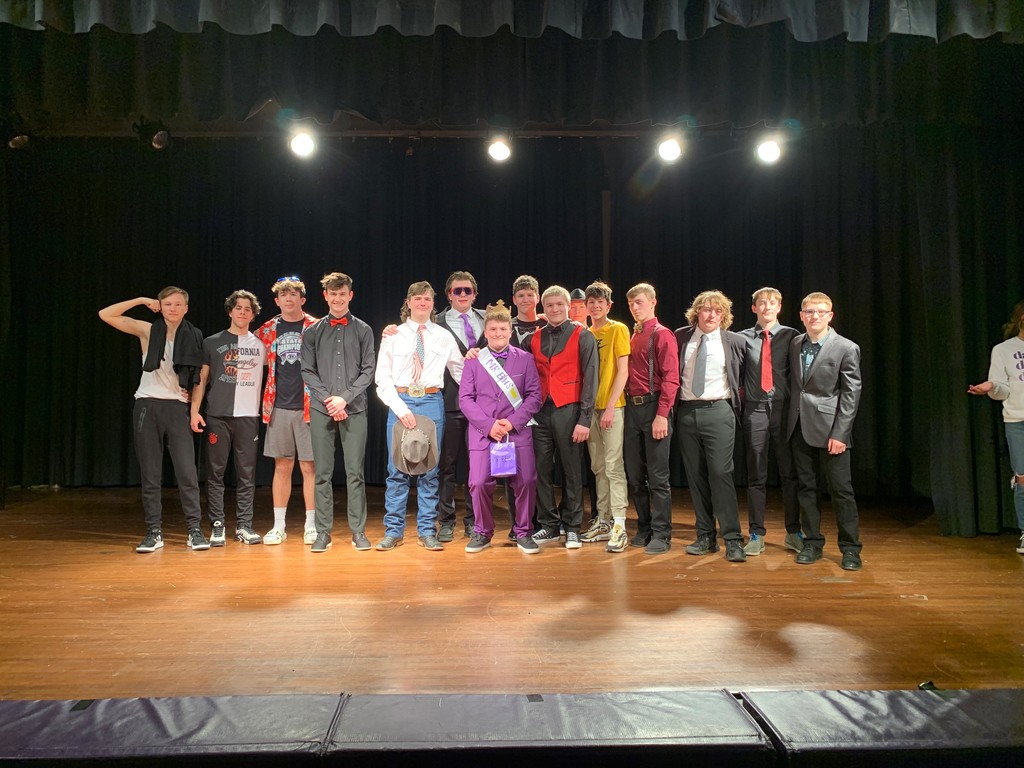 Do you like working with amazing kids and adults? If so, consider joining our Substitute Teaching roster. For more information, call 605-763-4293 (ask for Jared) or email (
Jared.Olson@k12.sd.us
). Certified staff substitutes earn $110/day. Classified subs earn $95/day.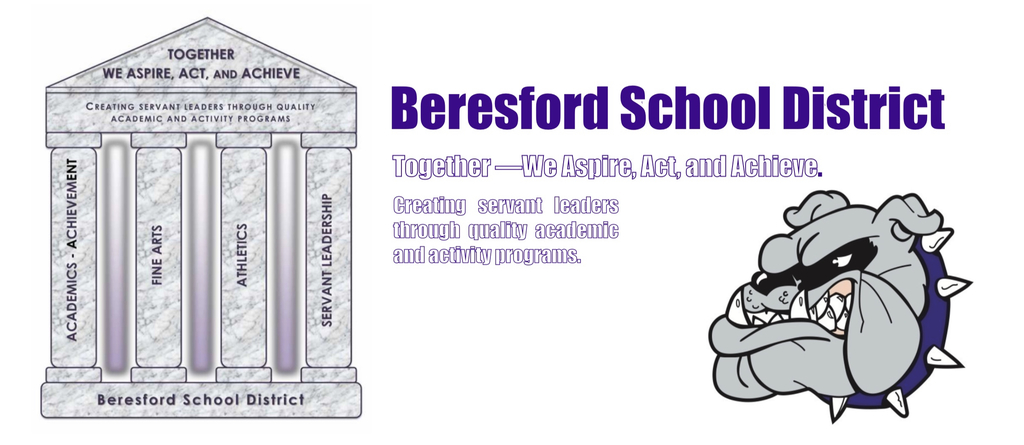 Join BHS for an exciting night of laughter and to see who will take the crown! Mr. BHS will take place on March 15th @7pm in the Elementary gym. Admission is $2 per person. This event is open to the community. Please plan to attend! Sponsored by BHS Student Council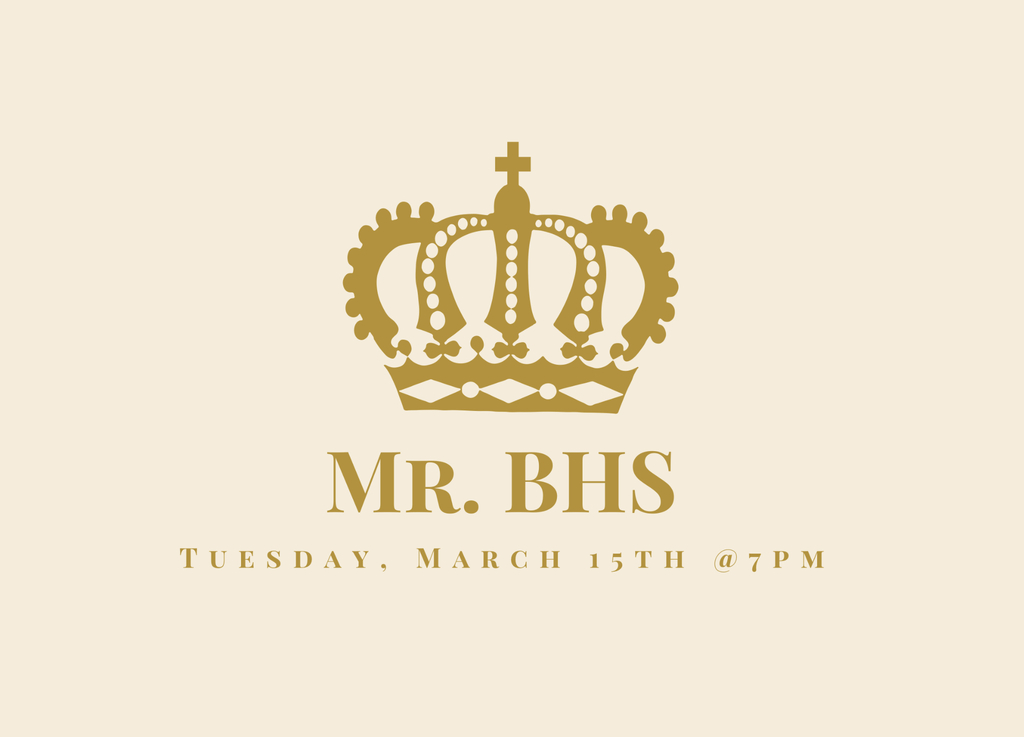 Kindergarten Round-up will be held on the evening of April 4, 2022. Please go to Beresford Elementary page @
www.beresford.k12.sd.us
for more information.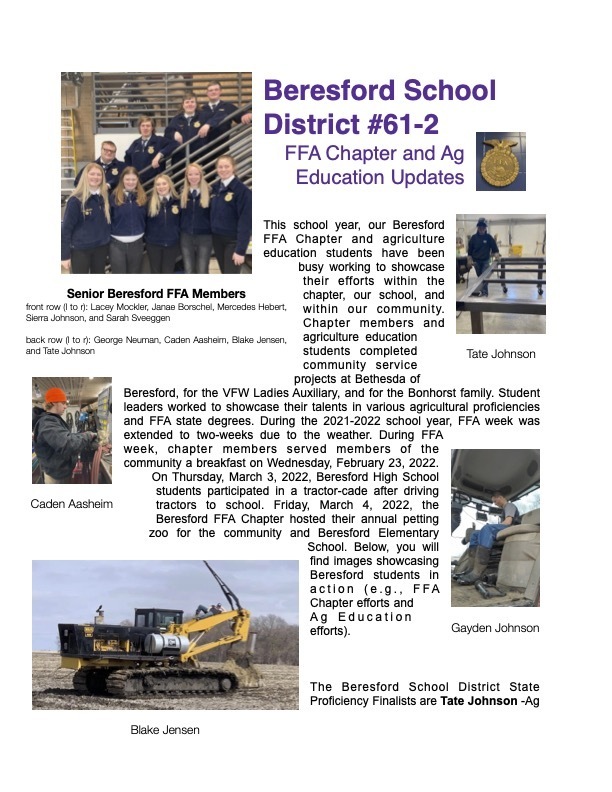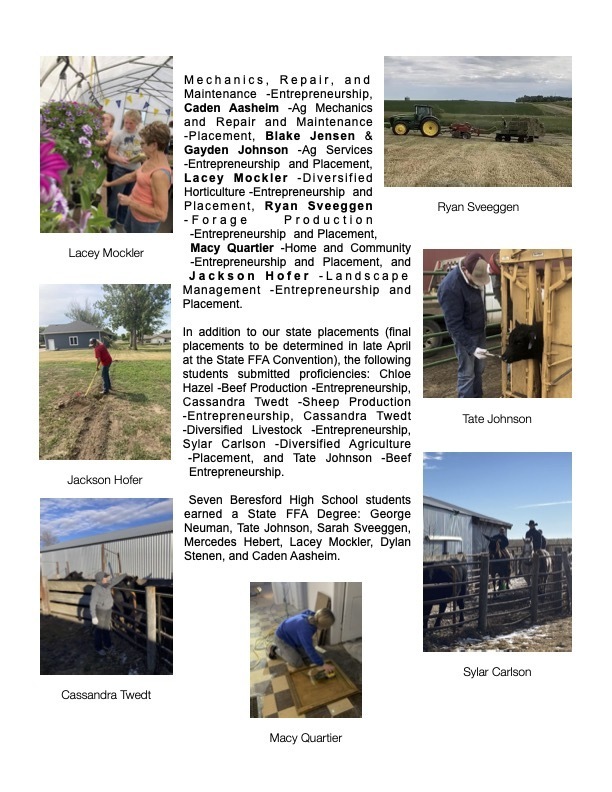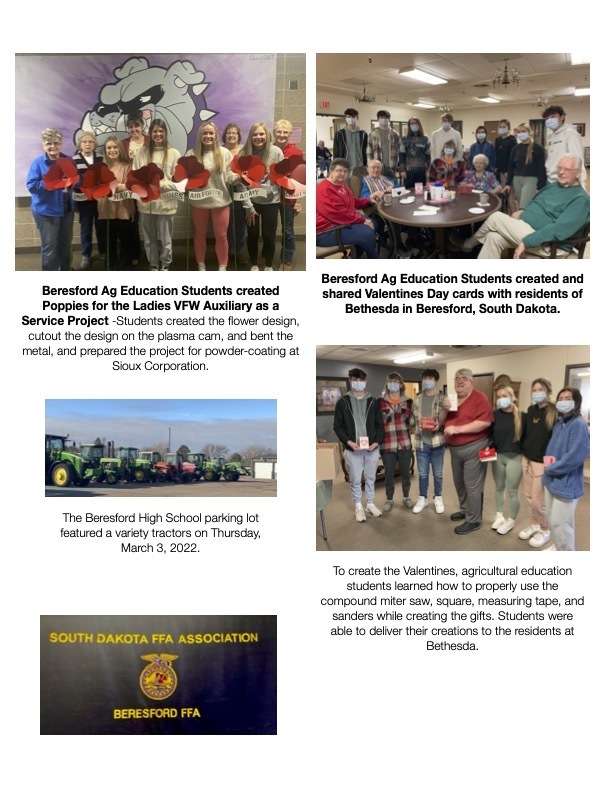 Parents of 3-5 year olds, Developmental Screening is being offered on Thursday, March 24 at Watchpuppy Preschool. Please call BES Office at (605)763-5012 to schedule a time.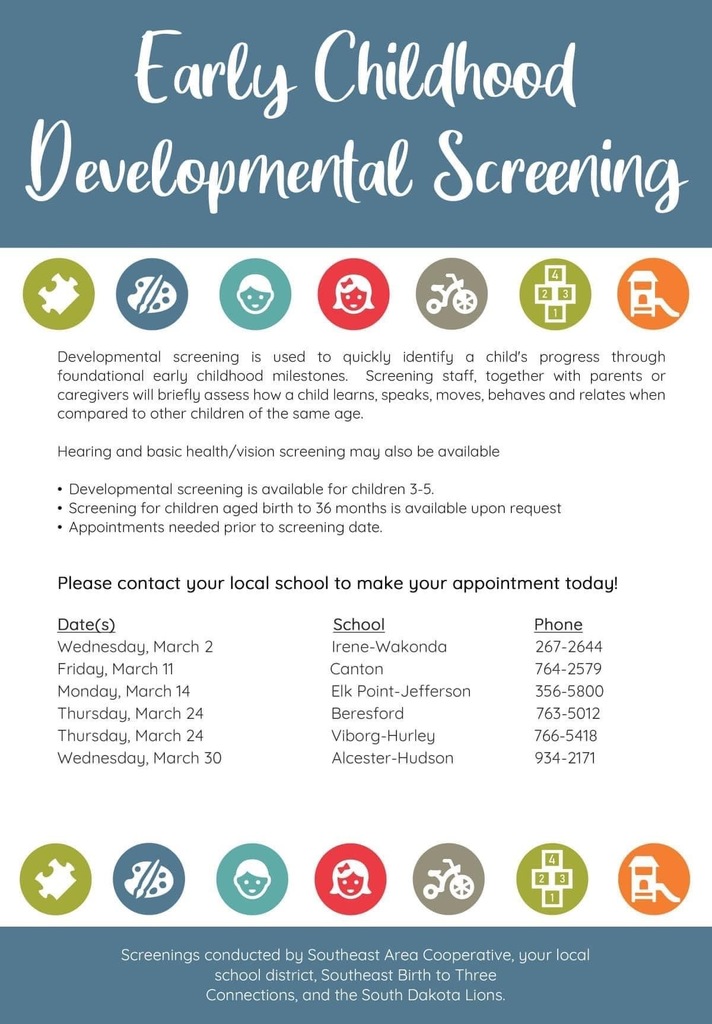 Mr LeMaster, Ella Merriman, Carley Christ, Harley Koth, Emma Andrews, Reese Olson and Isabelle Beeson attending Celebration of Music at Brandon Valley HS today. Great concert ladies!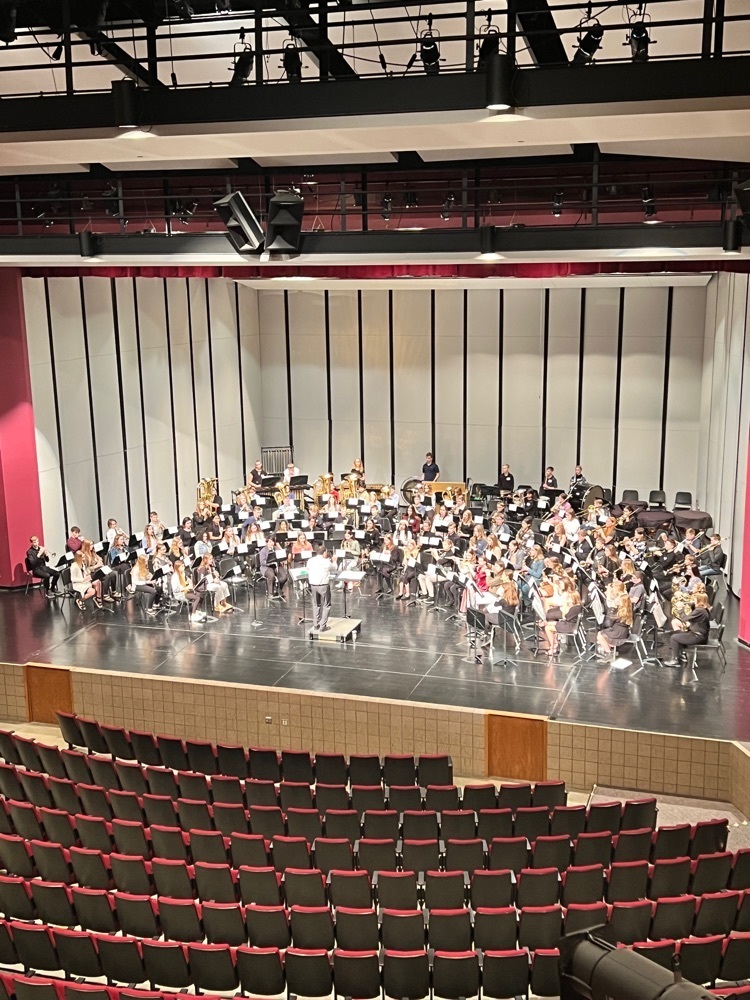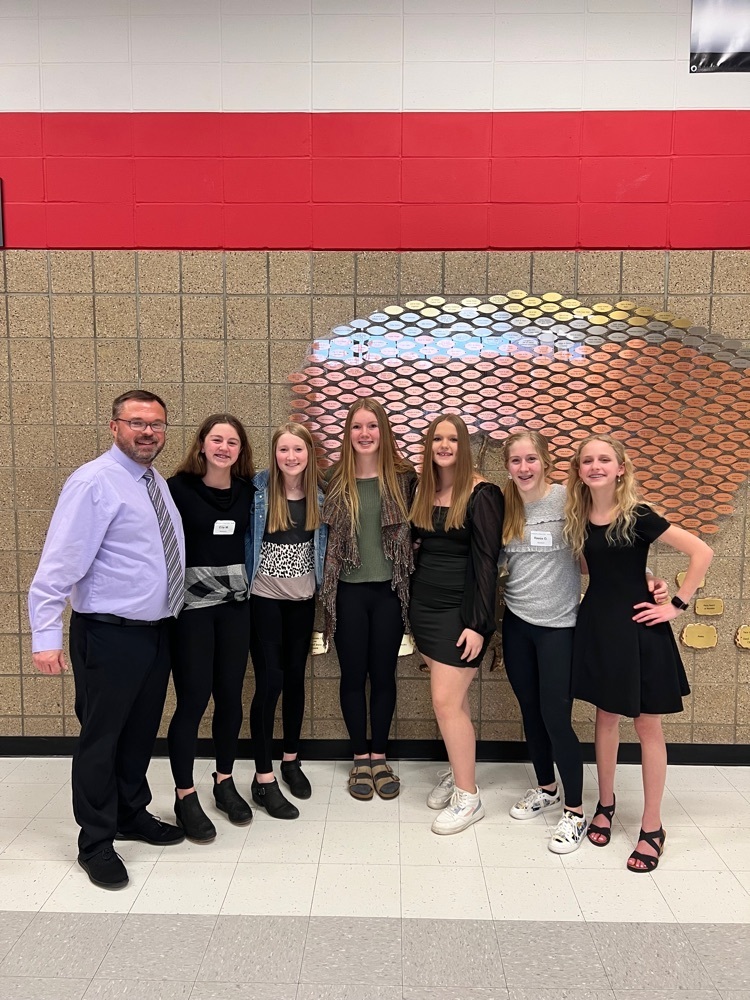 Congratulations to BAH wrestlers Tavyn Valder and Reese Olson for placing at the SDHSAA State Tournament held Feb 24-25, in Sioux Falls. Valder placed 8th in the #113 girls bracket. Olson placed 7th in the #132 girls bracket.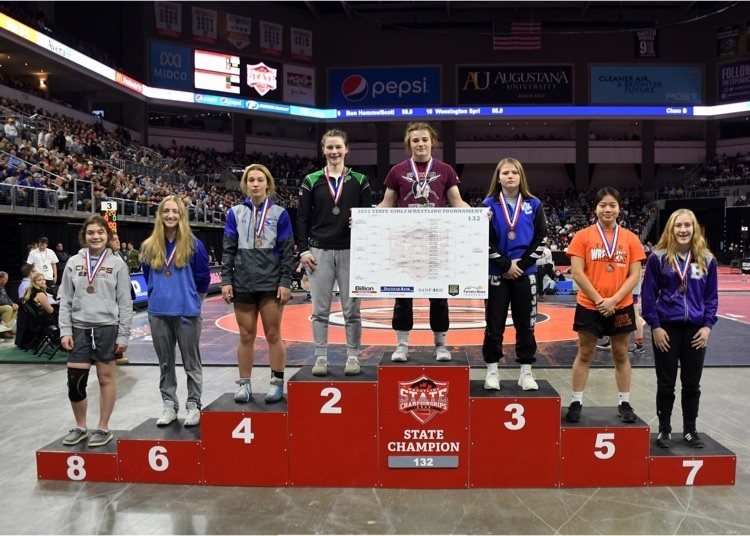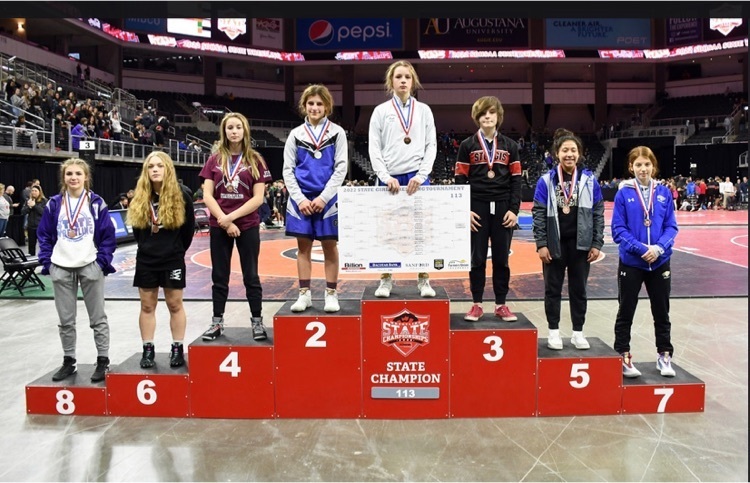 Congratulations to seniors Ian Mathews, Dylan Stenen and Sarah Sveeggen for earning Platinum Certificates on the National Career Readiness Assessment! 12 seniors received Gold, 22 received Silver and 8 received Bronze Certificates.