DawgBone Entertainment Schedule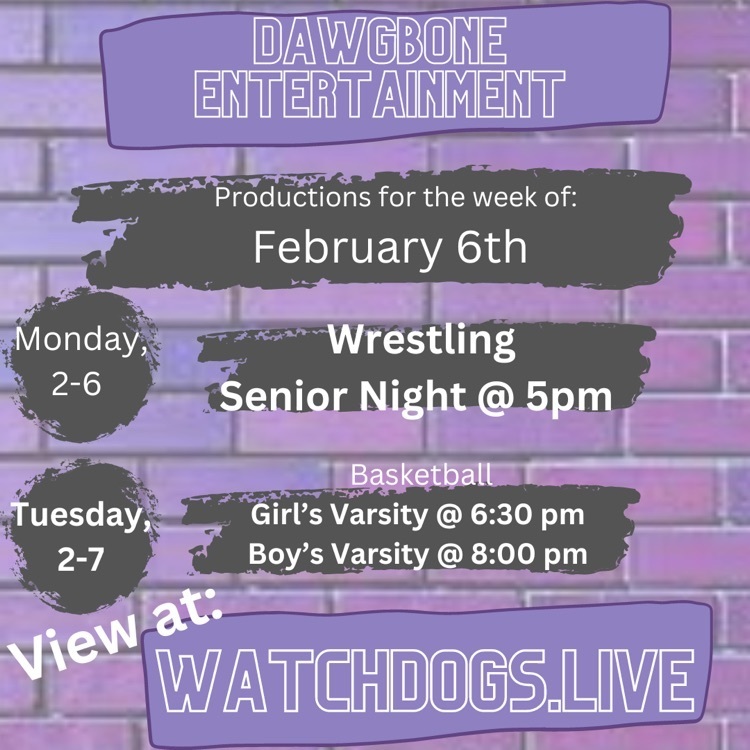 Watchdog Nation had a great weekend at the SDHSAA State One Act Festival! Alondra Ibarra won a superior design in costuming and Eva Schaap won a superior design in theatrical marketing. Our play won a State Superior Technical Theater Award, Superior Ensemble Award for the entire cast, and a State Superior Play! Dr. Merriman serves as our Director/Advisor.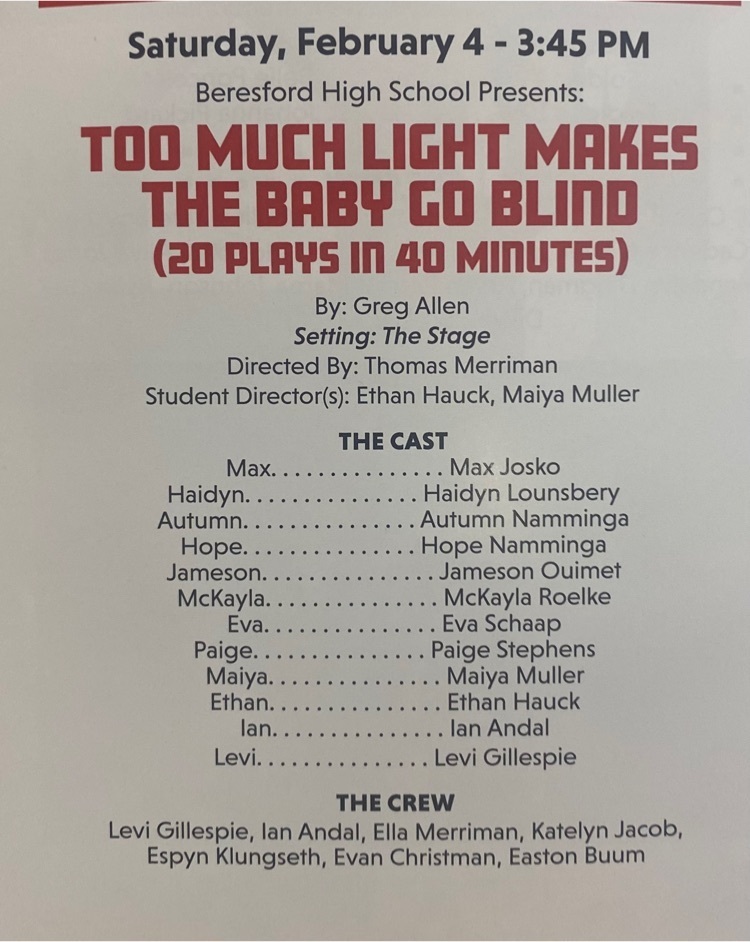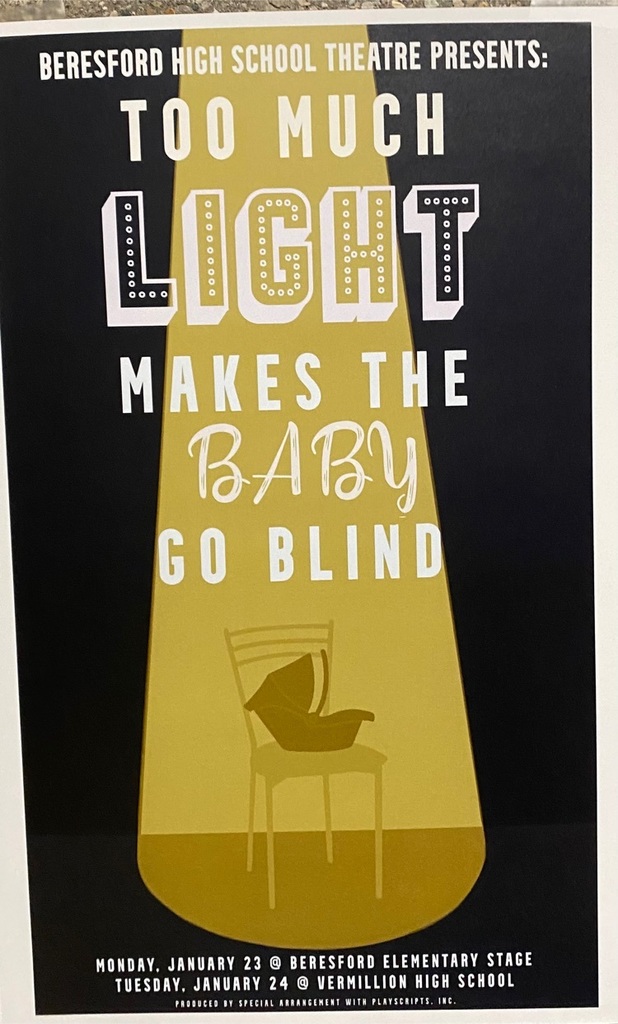 Good Luck to the One Act Play at State today! Hear some insight about the show from some of the cast & crew here: shorturl.at/dmOP9 #TheWatchdogExperience #FineArts

Beresford Basketball travels to Alcester tonight for a GBB/BBB Doubleheader. JV Games are at 5:00 with Varsity Girls & Boys to follow. If your child is competing in the Knights of Columbus FreeThrow contest, it will take place after the JV Boys Game in their new gym.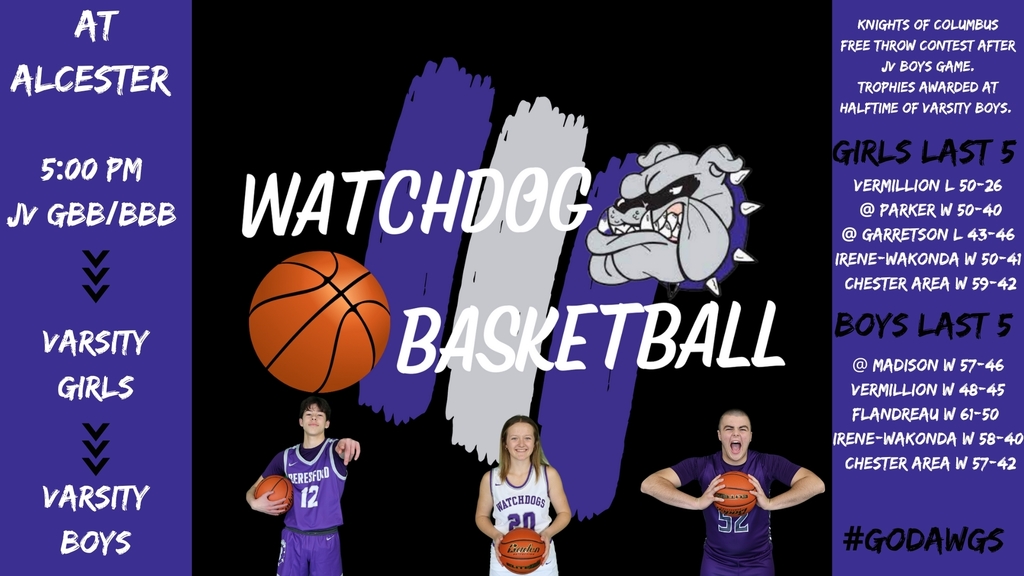 Mrs. James nominated Macy and Dexton for the #WatchdogGoodNewsCall for their servant leadership. Both Macy and Dexton helped clean up the bleachers after the basketball game on Tuesday. Thank you Macy and Dexton for going the extra mile to serve! #TheWatchdogExperience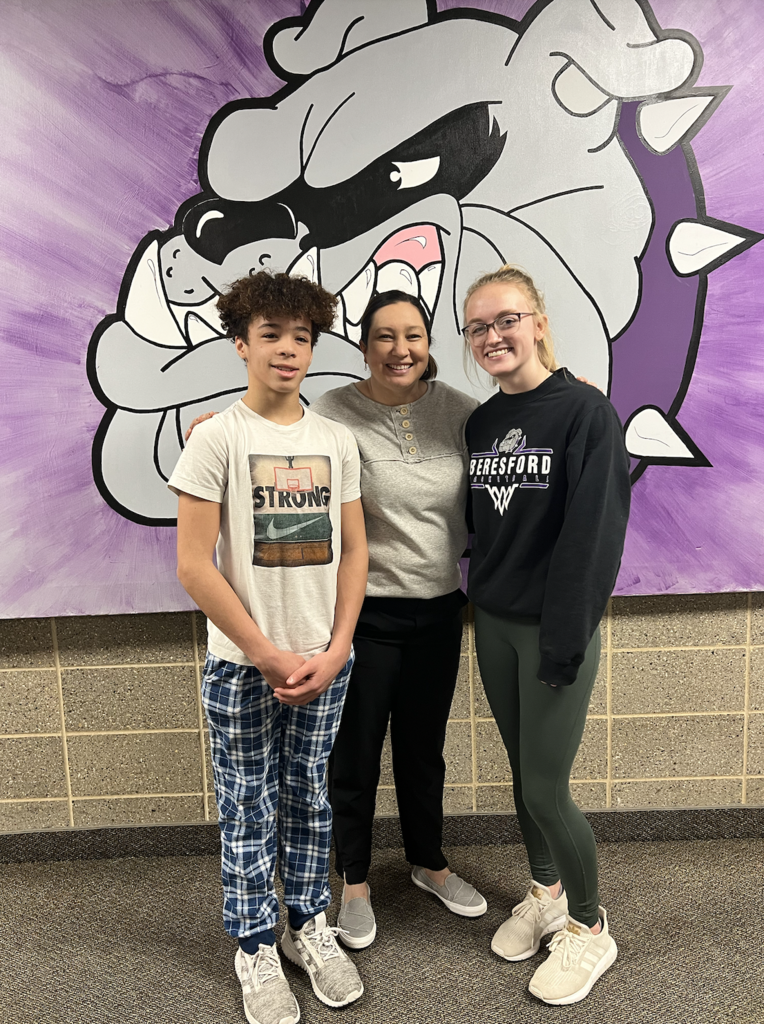 Good luck to our teams in Sioux Falls & Madison tonight! While you are on the road, take a listen to the "DawgCast" - our 2nd Podcast episode! Find out information about upcoming events and gain some insight about our 1 Act Play!
https://www.podbean.com/eas/pb-xjs7u-137df6d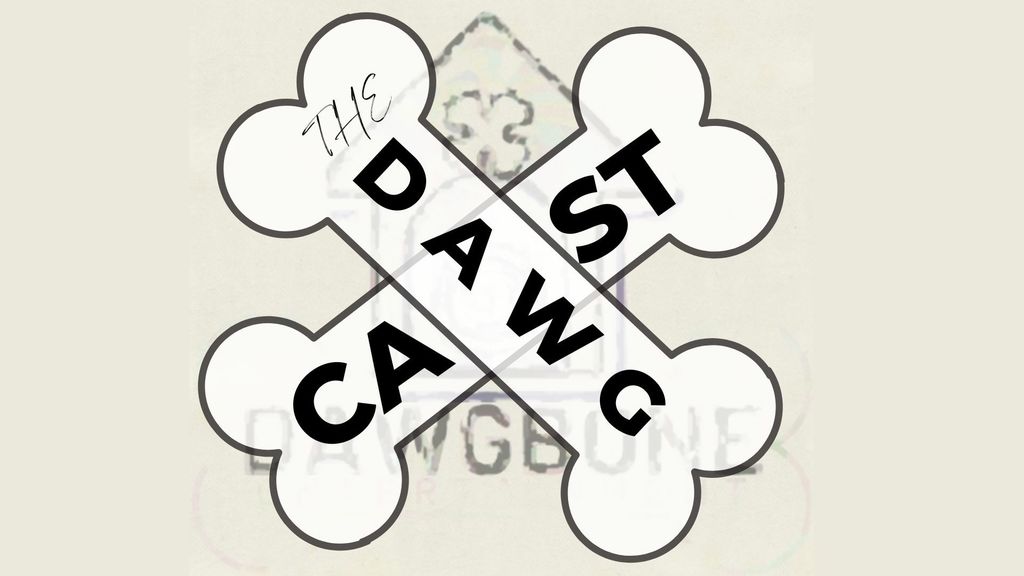 New to Beresford with young children? Please contact Beresford Elementary School so we know you are here! As Beresford grows, we need to know who our future Watchdogs are!

Congratulations, Zach Boden (& Landon Schurch) for signing with Dakota State University to play football! Zach looks forward to playing football as a Trojan wants to become a coach after college! #WatchdogPride #AlwaysAWatchdog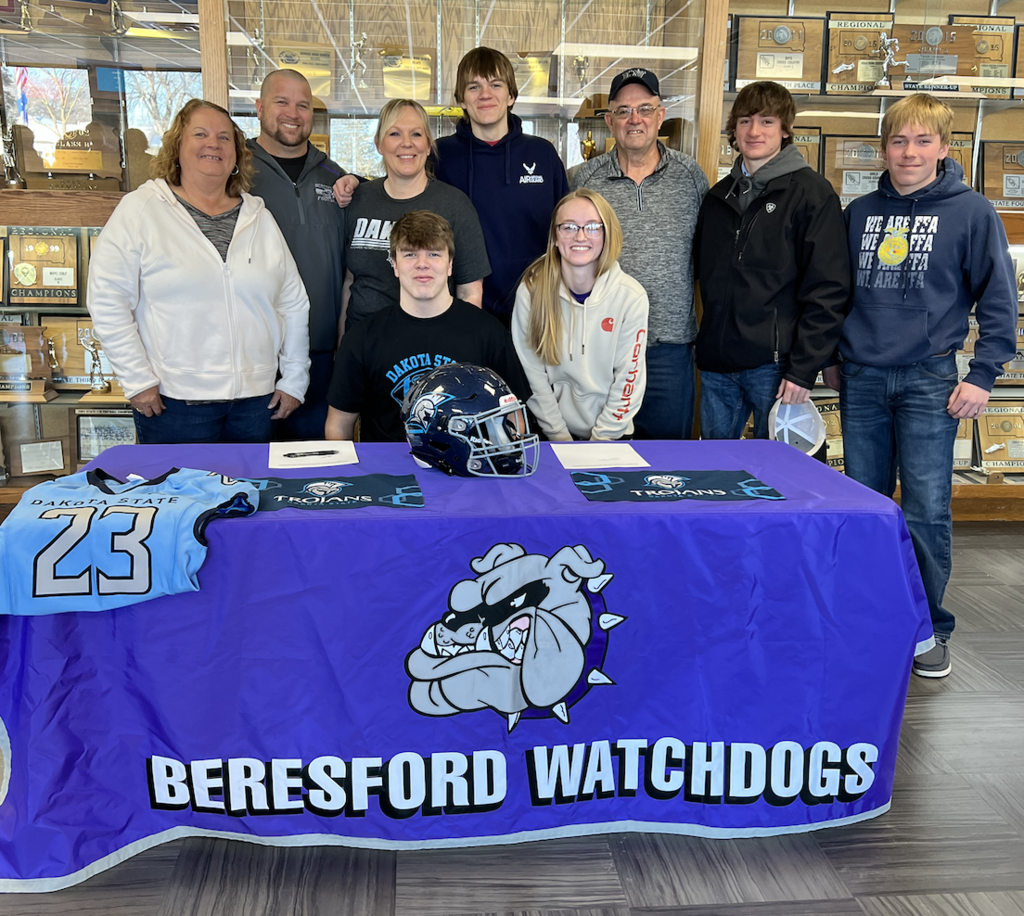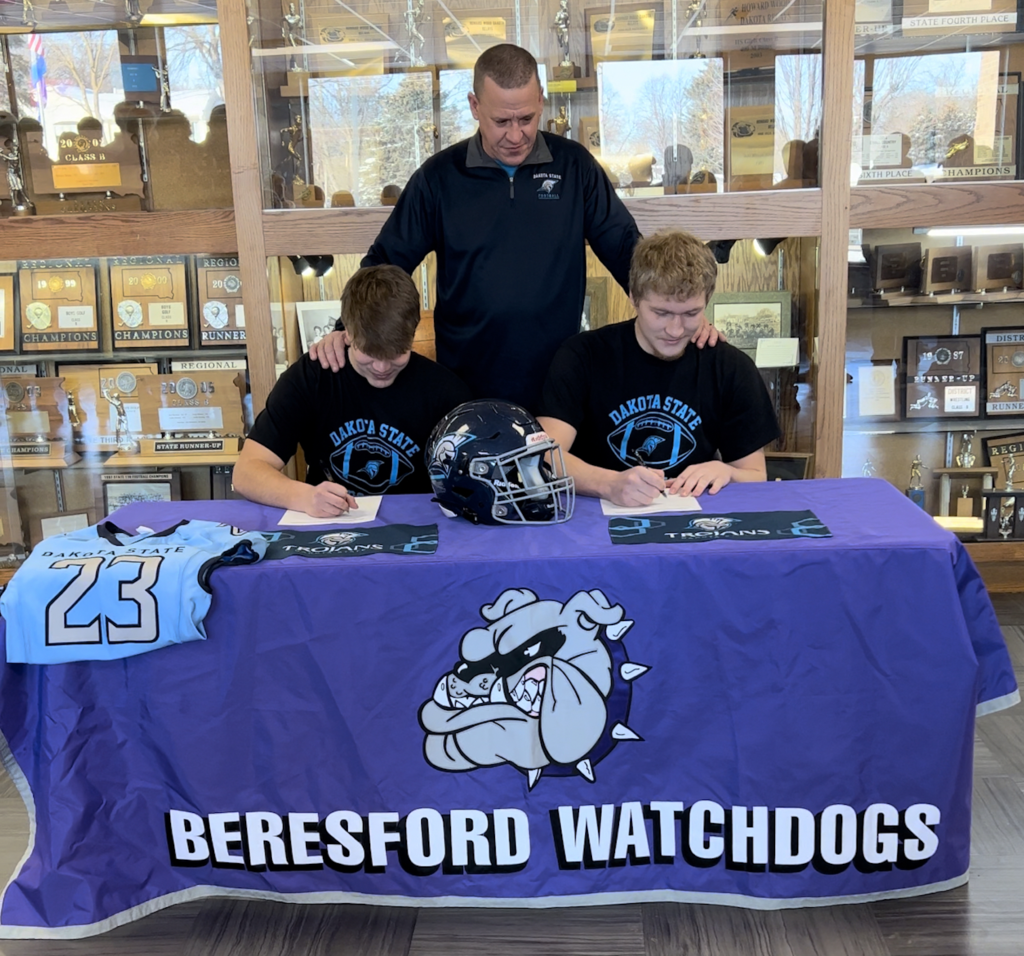 Congratulations, Landon Schurch (& Zach Boden) for signing with Dakota State University to play football! Landon plans on majoring in cyber security and looks forward to playing football as a Trojan! #WatchdogPride #AlwaysAWatchdog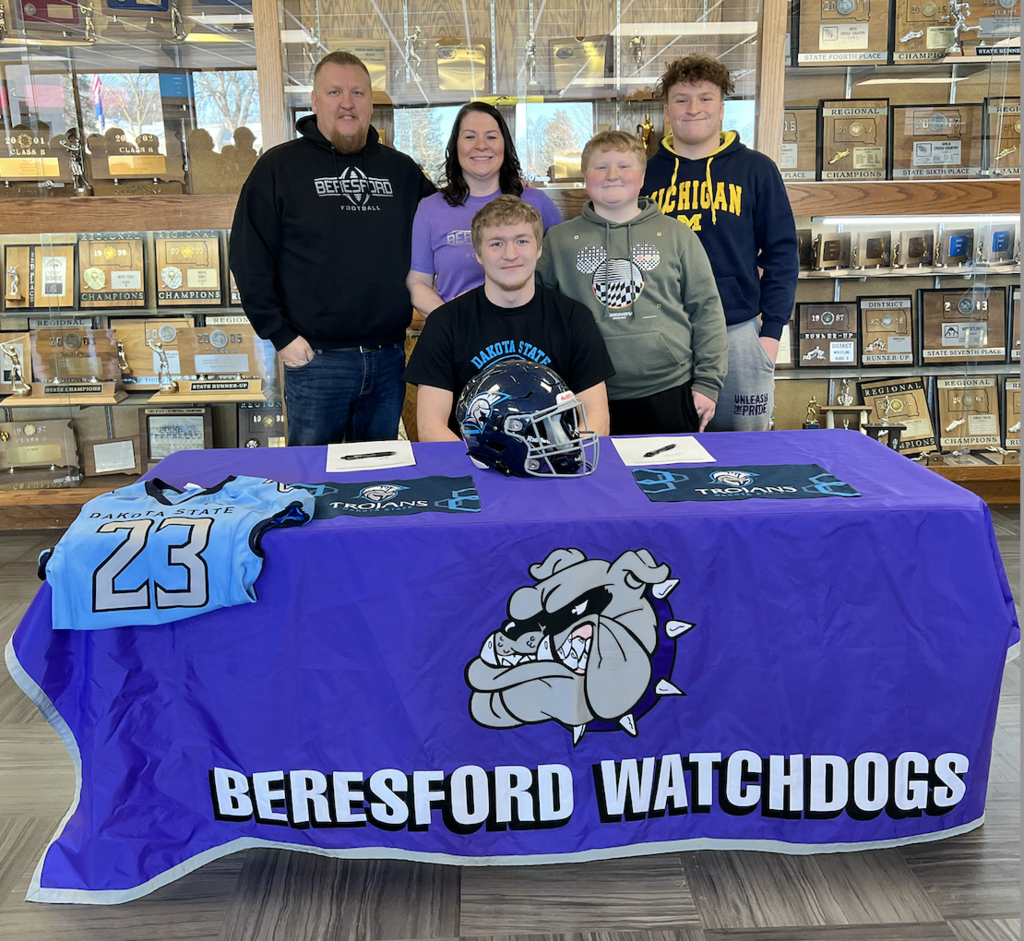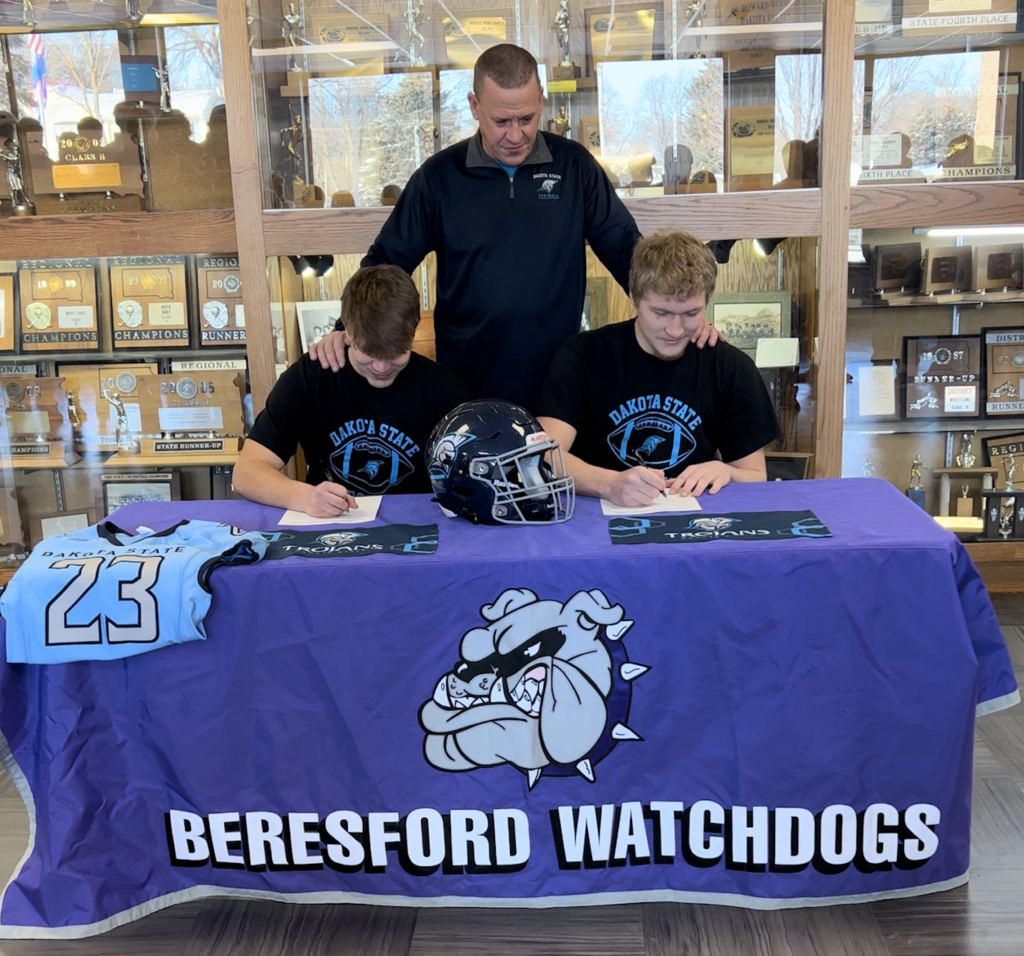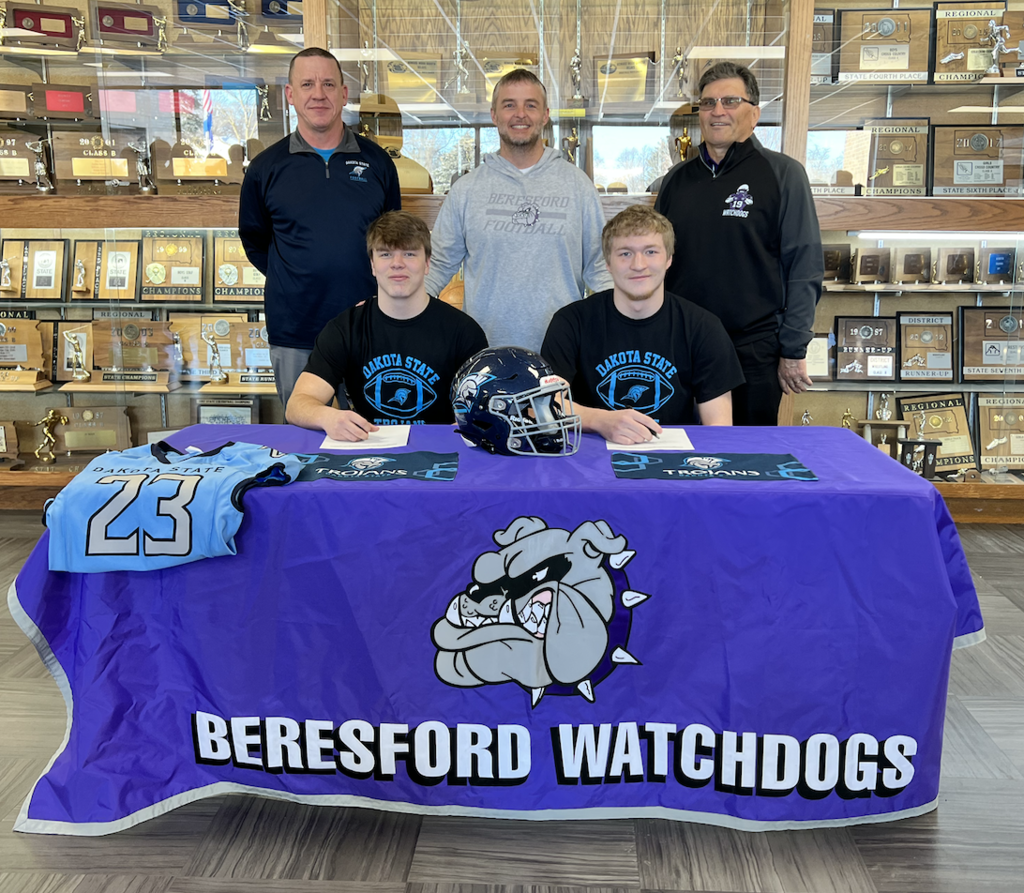 Congratulations, Jaxsen Tadlock for signing with Northwestern College to play football! Jaxsen plans on majoring in Business Management and looks forward to playing football as a Raider! #WatchdogPride #AlwaysAWatchdog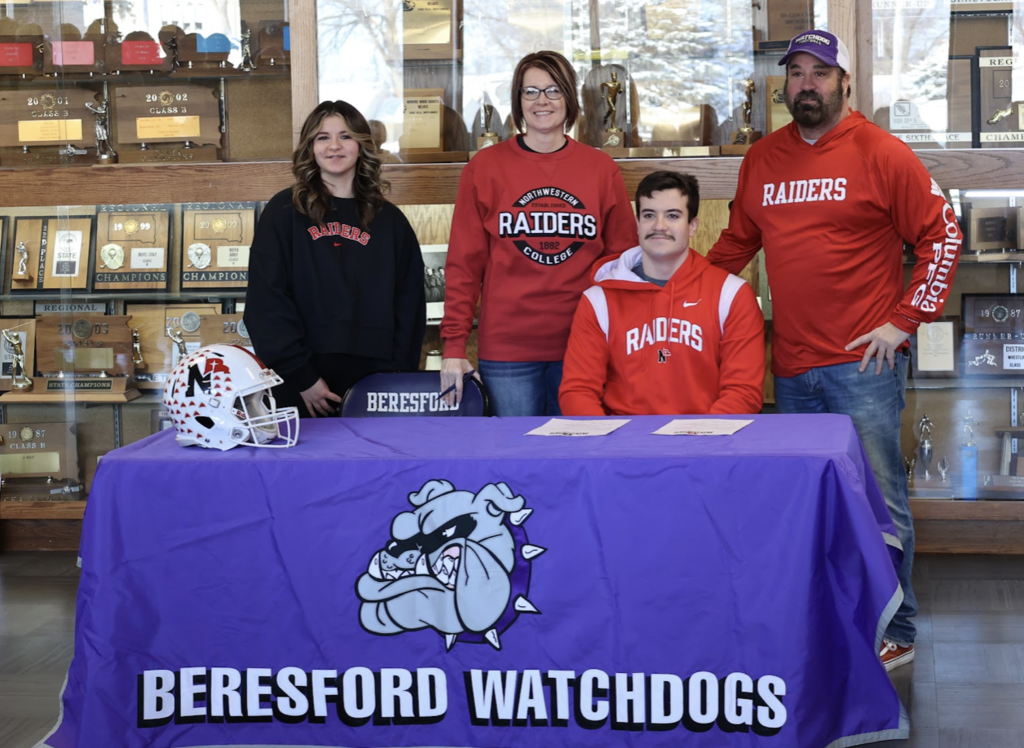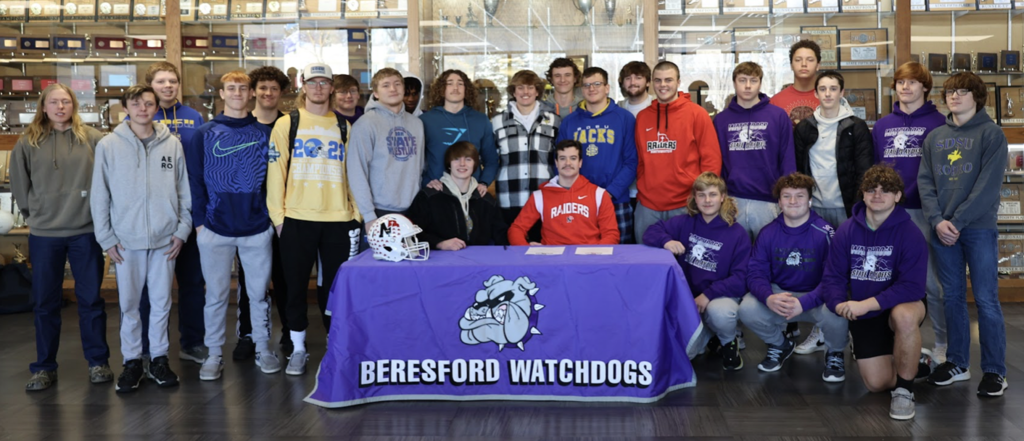 Good Luck to our Wrestling Team on Saturday as they travel to De Smet for their Conference Tourney!!!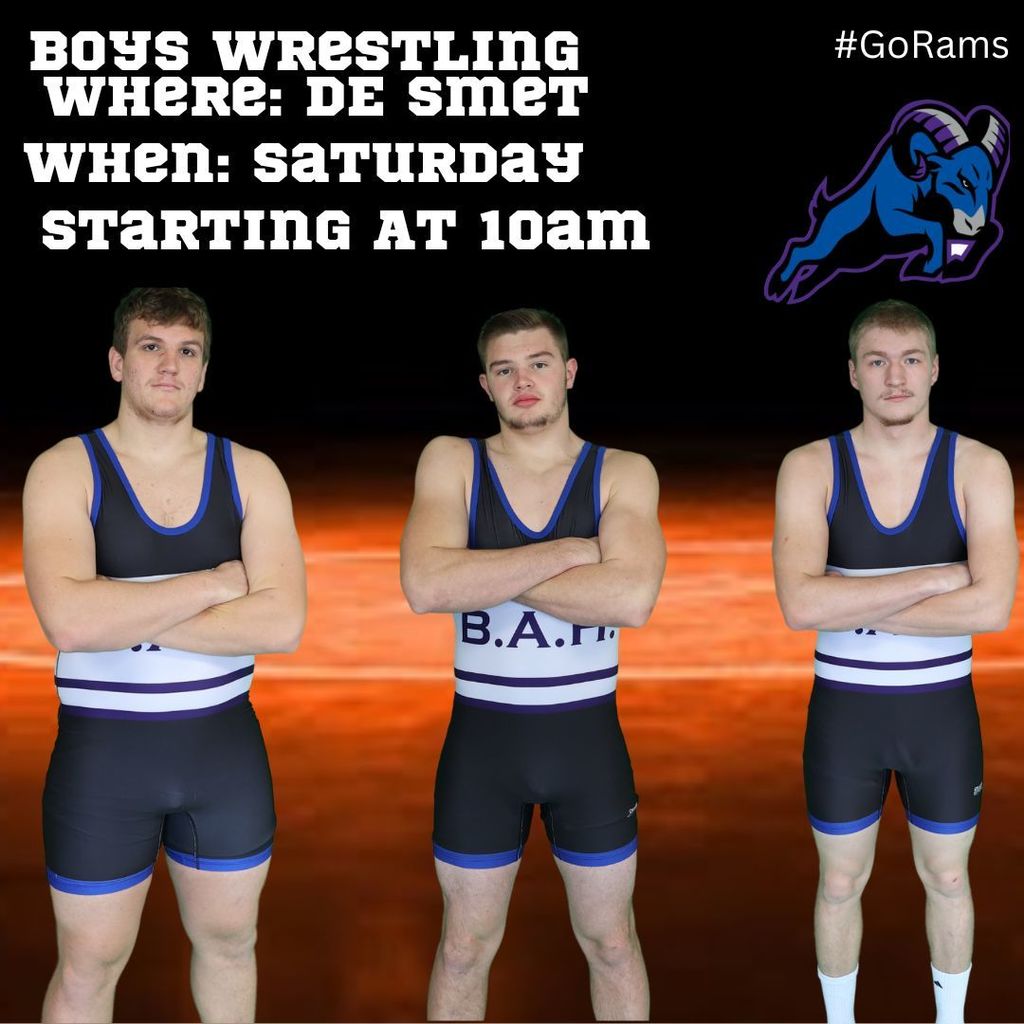 Basketball seniors scored big tonight by honoring a teacher that made a memorable impact on their school journey. "Success is the sum of small efforts, repeated day in and day out" – Robert Collier. Congratulations, Seniors, on all your success, and thank you to the BSD teachers that supported along the way! Savanna Beesen & Michael Shegrud honored Mrs. Austin Irelyn Fichbohm honored Mrs. Pratt Jake Goblirsch & Mason Heiberger honored Mrs. Kelly Knutson Autumn Namminga honored Dr. Merriman Ady Hansen honored Mrs. Schroeder Ryne Klungseth & Jestin Wurth honored Mr. Carda Maiya Muller & Gavin Oiumet honored Ms. Paulson Macy Quartier honored Mrs. Kobernusz Tate VanOtterloo honored Mr. Reinalda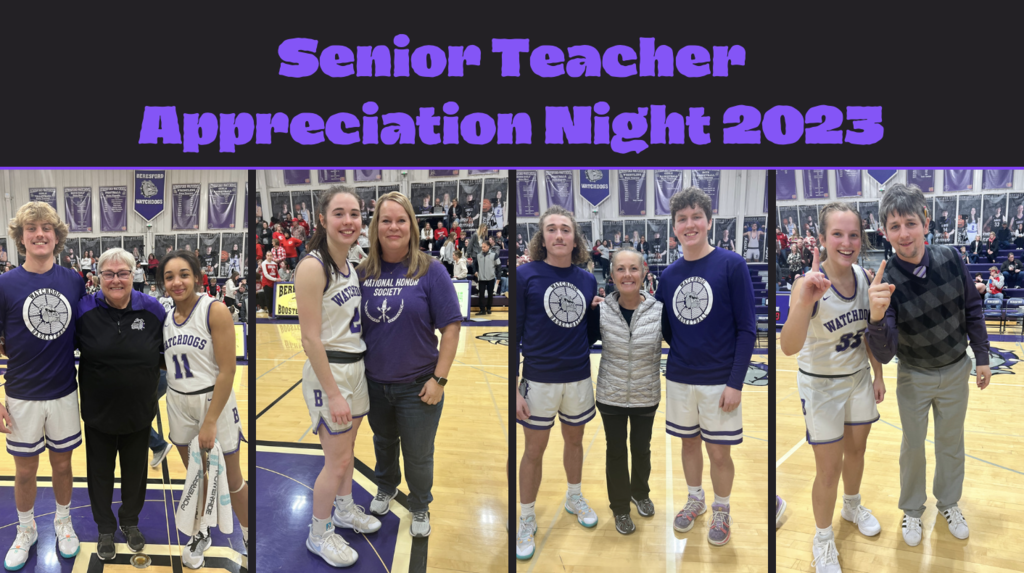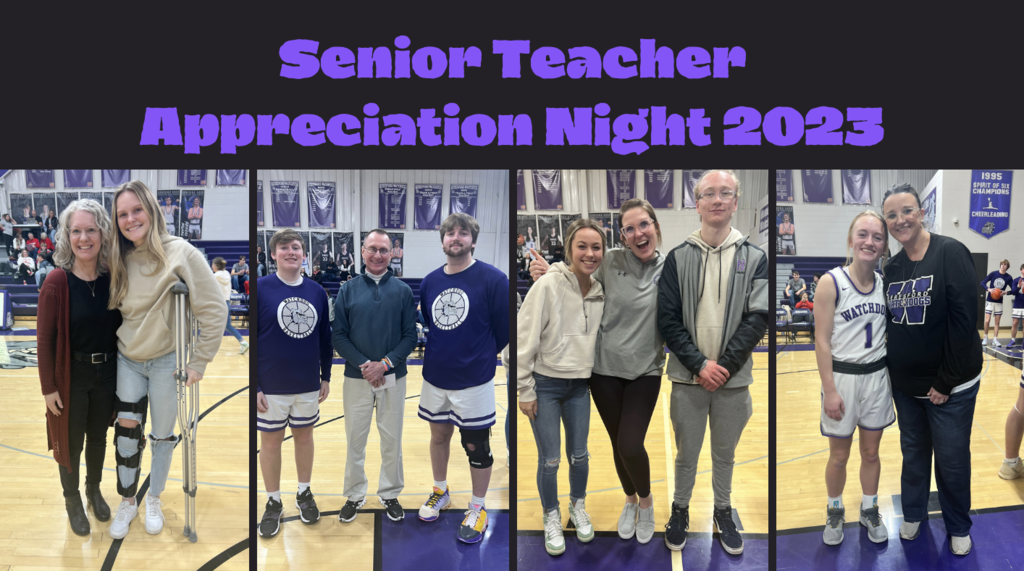 GBB in Sioux Valley has been cancelled for today.

Cancellation: Due to the weather BAH Wrestling will not be attending their Wrestling Tournament up in Brookings today.
After falling on Day 1 of the Conference Tournament, the Watchdogs defeated Parker on Day 2 in Flandreau. Saturday's game has been cancelled due to weather #TheWatchdogExperience
Today, Beresford High School students performed at the Naturalization Ceremony in Sioux Falls, SD. Our choir is directed by Mrs. Schmeling.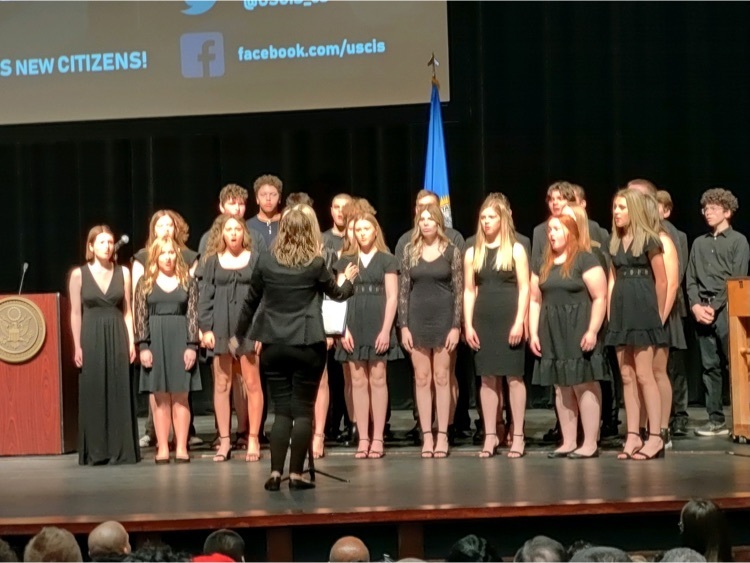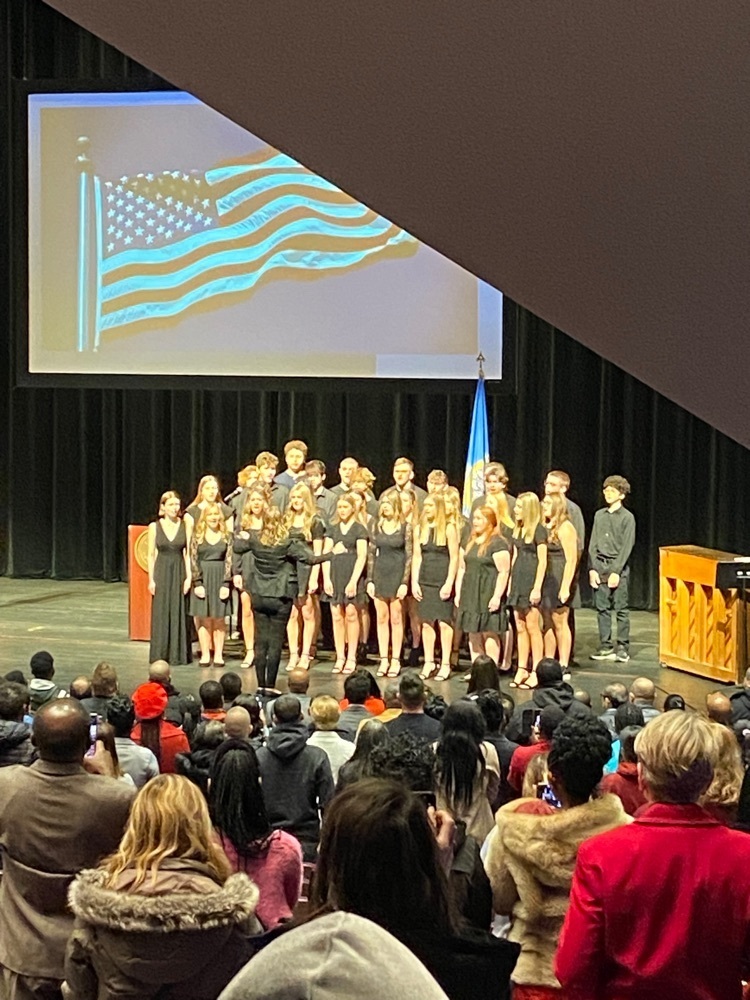 Come Support Youth Wrestling and Thatcher Tiedeman Tonight as they Wrestle at 5:30 in the high school!!!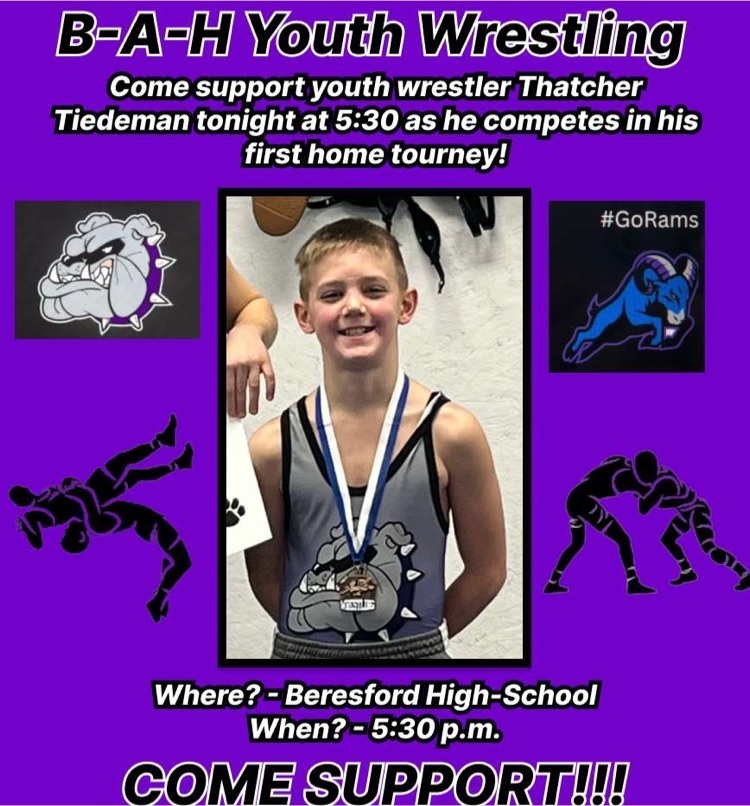 Good Job to our Wrestling team tonight as they went 2-1 in duals!! With wins over Mt Veron Plankinton 42-24, and Wagner 48-24, and there one loss coming to McCook 48-27.