The 2018 SD All-State Chorus and Orchestra will be held on October 26-27 at the Rushmore Plaza Civic Center in Rapid City. The Grand Concert will be at 7 pm MT on Saturday, October 27. The concert will be broadcast live on SDPB-1 TV at 8 pm CT / 7 pm MT on Saturday, October 27.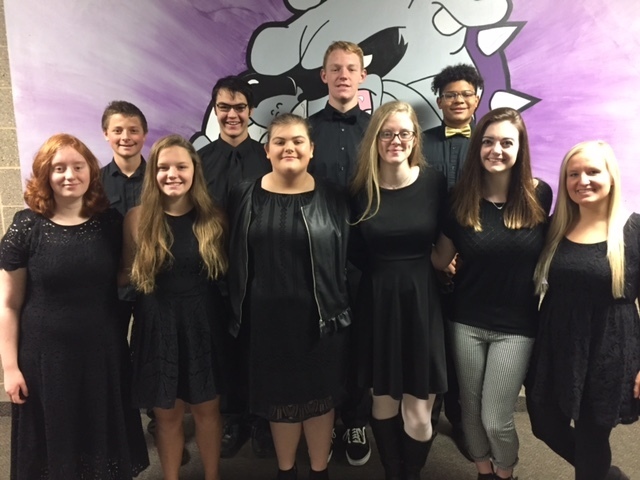 The Watchdog VB Team is the #2 seed in Region 4A and they will host #7 seed Vermillion on Tues., Oct. 30 at 7:00. #3 seed Dakota Valley will host #6 seed Canton and #4 seed Lennox will host #5 seed Tea Area. EPJ is the #1 seed and they have a first round bye. GO WATCHDOGS!

Just a reminder that Parent-Teacher Conferences will be held at each campus on Wednesday, October 24 from 4:00-6:00 p.m. and Thursday, October 25 from 4:30-8:30 p.m. There will be NO SCHOOL on Friday, October 26.

Please come out and support the Volleyball Teams tonight in their final regular season matches prior to Regionals as the Watchdogs host the Quarriers from Dell Rapids at 5:00 p.m.! GO WATCHDOGS!!

There will be a Welcome Home for our BHS XC Teams at 5:00 p.m. on Sunday, October 21 at Runner's Point! Runner's Point is located on the walking path between the Bridges Golf Course Clubhouse and the baseball field.

Congratulations to BHS freshman Anna Atwood who was the 22nd place state medalist at today's State A XC Meet in Sioux Falls. The Varsity Girls Team placed 11th.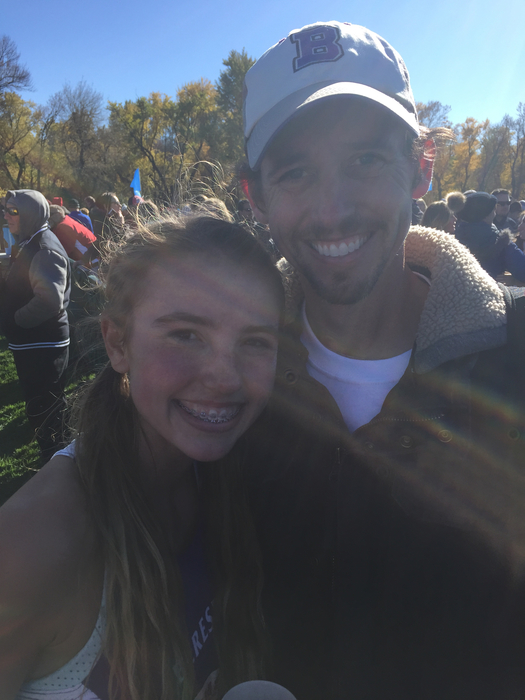 Congratulations to BHS sophomore Nico Sanz Curros on his 14th place state medalist honor today at the State A XC Meet! The Varsity Boys Team placed 5th!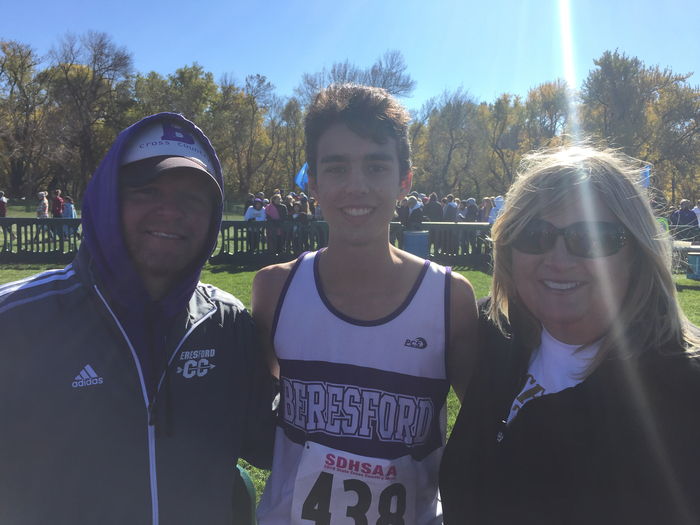 Congratulations to BHS senior Alec Atwood on winning the Class A Boys XC individual title in an awesome finish today at the State XC Meet held at Yankton Trails Park in Sioux Falls!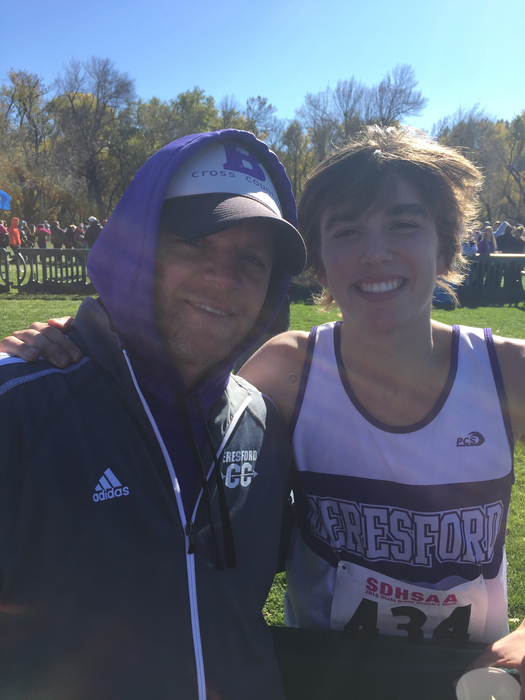 Good luck to our Varsity Girls and Varsity Boys XC Teams at the State Meet on Sat., Oct. 20 at Yankton Trails Park in SF! Gates will open at 10:30 and the meet begins at noon. Our boys will run at 12:30 and our girls will run at 2:00. Spectator guide link:
http://5il.co/5blo
.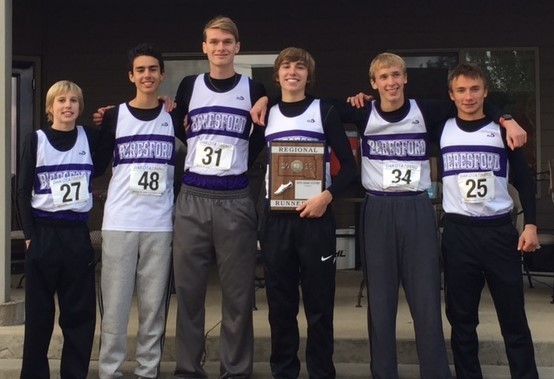 There will be a fall activities pep rally in the HS Gym today at 2:40 p.m. Parents and community members are welcome to attend. GO WATCHDOGS!!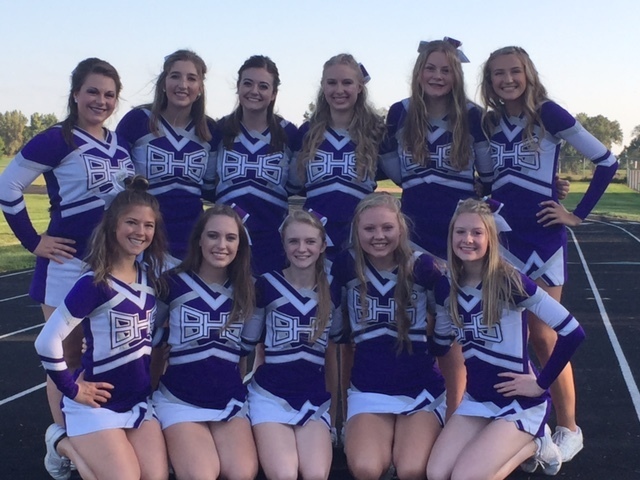 Good luck to the Watchdog Football Team tonight as they host the Sioux Falls Christian Chargers at 7:00 p.m. in the first round of the Class 11B State Playoffs! The tailgate will begin at 5:15 p.m. at the stadium picnic shelter. GO WATCHDOGS!!

Congratulations to BHS senior Alana Bergland who had her 1000 career dig in last night's volleyball win over Vermillion!!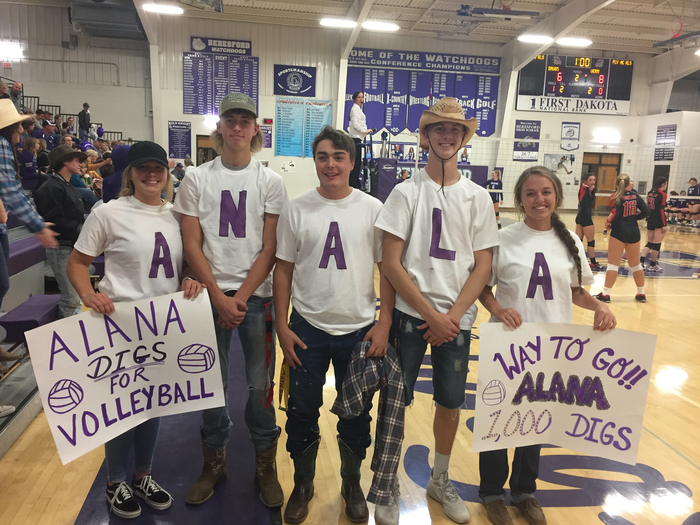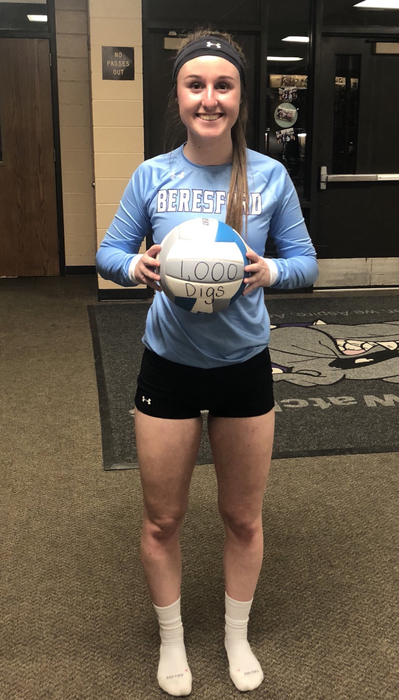 BHS will be selling old FB jerseys for $20 at tonight's VB matches. They can be worn at the VB match tonight, FB Playoff game on Thurs., and State XC on Sat. On Thursday, there will be a tailgate prior to the FB game including pulled pork sandwiches or smothered baked potato.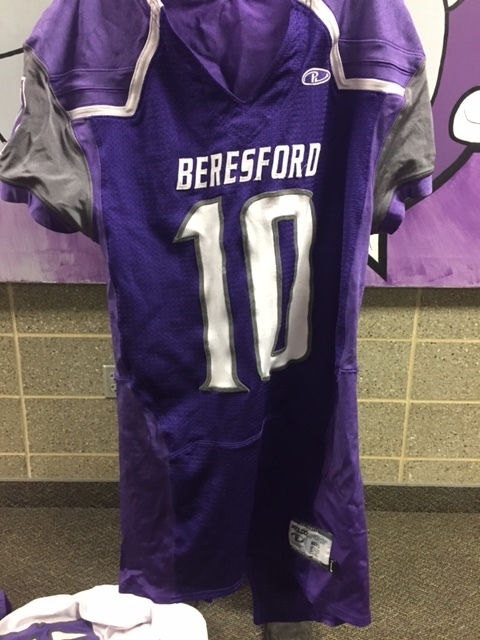 For your convenience, please consider purchasing digital tickets to the football playoff game at
https://gofan.co/app/events/37948
. Adult tickets are $7 each and student tickets are $5 each. Convenience fees apply. Tickets may still be purchased at the gate.

Come out and support the Watchdog Volleyball Teams as they host their final two regular season matches of the season on Tuesday, October 16 vs. Vermillion and Monday, October 22 vs. Dell Rapids. The Varsity has an 18-11 record. Go Watchdogs!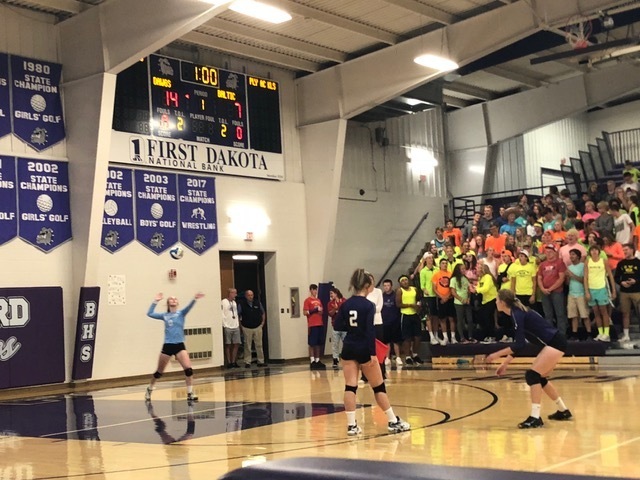 Congratulations to the BHS Marching Band on their outstanding performance at the Sioux Valley Marching Festival on Friday, October 12! They placed 1st in Class A and had the top overall score out of 17 bands!!

The Beresford Watchdogs football team will travel to Mt. Vernon/Plankinton tonight. The game will be played in Mt. Vernon. The game will be livestreamed at
www.mvptitanslive.com
. Go Watchdogs!

Congratulations to the Varsity Girls XC Team on their 3rd place finish at the Region 3A Meet today in Lennox! Four girls were medalists but our entire team has qualified to run at the State XC Meet in Sioux Falls at Yankton Trails Park on Saturday, October 20 at noon.