The Beresford School District would like to welcome its new staff members for the 2018-19 school year.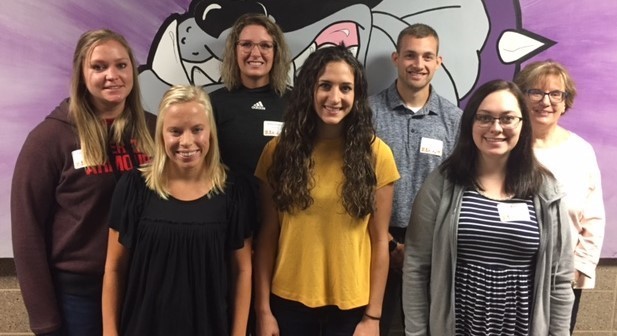 The Beresford School District would like to welcome 11 Co-Teacher Candidates from the University of South Dakota for the upcoming 2018-19 school year.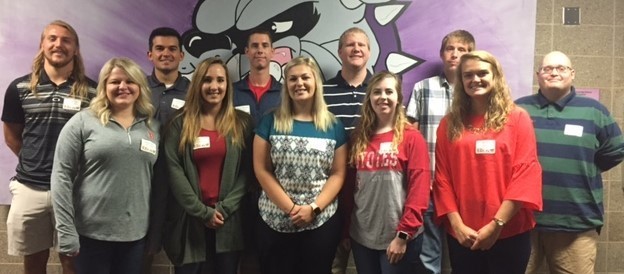 There will be a Tailgate prior to tonight's first football game from 5:00-7:00 p.m. at the stadium picnic shelter. Pulled pork sandwiches will be served by Jekyll & Hyde BBQ. The Beresford Watchdogs play the Bridgewater-Emery/Ethan Seahawks at 7:00 p.m. Go Watchdogs!!

Please click on the following link for an exterior and interior video of the entire Watchdog Legacy Project (4:40).
http://5il.co/4fwq

At their August 13 meeting, the Beresford School Board approved an $11 million bond resolution for the Watchdog Legacy Project—Grace Kennedy Center for the Performing Arts, Students Commons/Lobby, Auxiliary Gym, and Community-access Fitness Center. The bond election will be held on Tuesday, October 2 at the public library.

On Monday, August 20 our District will host an Open House for students and parents from 5:30-7:00 p.m. at the Elementary School and 6:30-8:00 p.m. at the Middle/High School.
Sixth grade parents and students -Join us on Thursday night (8-16) at 6:30 p.m. (choir room) to kickoff the year!
Sophomores, Juniors, and Seniors -Join us on Thursday (8-16) and Friday (8-17) when your schedule allows from 8:00-3:30 to get your iPad (make sure online forms are done), make schedule adjustments, and pay your $5 student fee.
Ninth grade parents, students, and new high school students and parents -Join us on Thursday night (8-16) at 7:30 p.m. (choir room) to kickoff the year, talk about BHS, and to get your iPad set-up. Parents, please be sure to complete our online forms prior to the meeting.
Infinite Campus Parent Portal Users - Applications for free or reduced meals can now be completed online. Select Applications/Forms on the Portal. Call 763-4293 if you have questions or need help.

School is right around the corner! Please use this link for the school supply list!
http://5il.co/4akf

Boys' Golf will meet in the HS Library with Coach Flemmer on Monday, August 6 at 5:00 p.m., followed by the parent meeting at 6:30 p.m.

Our FB, VB, and XC coaches will host their annual meeting for student-athletes and parents on Tuesday, August 7 at 7:00 pm in the BHS Gym.

Our District's new mobile app is available for download on iPhone or Android devices. Search for Beresford K12.

As a District, it is our desire to communicate important and pertinent information that is timely and relevant to what is taking place in our schools.

Our District's intent was to build a mobile app that focuses on what really matters: the user experience. It is our hope that parents and community will use the app for meaningful information.

We are very excited to rollout our District's new mobile platform through Apptegy, which will allow us to manage all of our communications from a single place.