The Beresford Watchdog cross country awards celebration took place on Tuesday, November 9, 2021. Ella Merriman, Cameron Wells, Tommy Cordell, Andrew Atwood, Anna Atwood, and Gage Lyle earned Big East All-Conference Honors.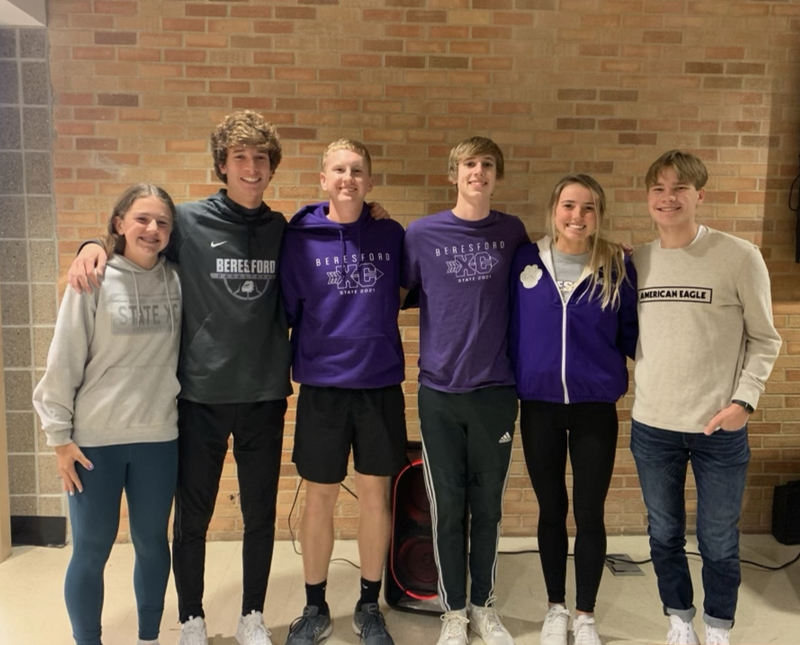 Lucy Farley, Anna Atwood, and Gage Lyle earned Academic All-State honors.
Mr. Andrew Atwood earned the South Dakota Class A All-State honor.
Our Watchdog cross country teams are coached by head coach Mr. Matt Coy and assistant coach Mrs. Ashley Halvorson. Thank you to our athletes and coaches for representing Watchdog Nation well on the course, inside the classroom, and within the community!