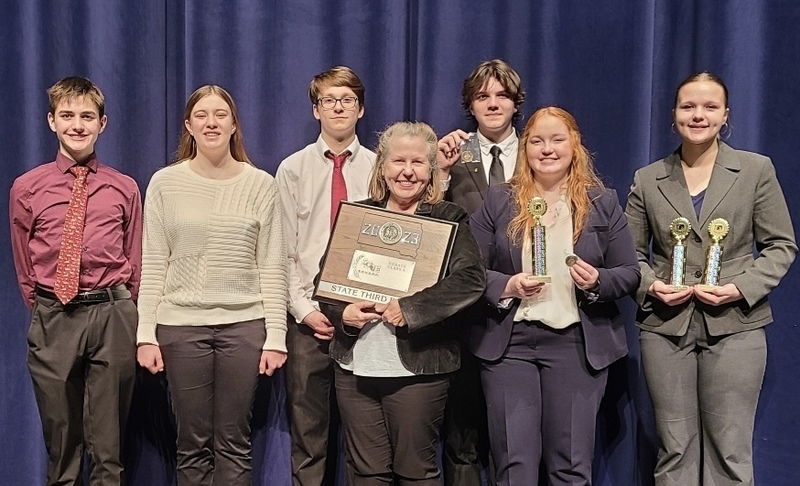 A young Beresford team led by four sophomores, one eighth grader, and one seventh grader brought home Third Place Honors at the State Speech and Debate Tournament held March 3-4, 2023, in Mitchell, South Dakota.
Individual winners included: Laney Andrews, State Champion in Original Oratory, with Emma Andrews placing second. Emma also received second in the State in Informative speaking. Max Josko advanced to finals in US Extemporaneous Speaking and took 5th in the final round. Laney advanced to finals in International Extemp and received 6th.
Each school may enter two students into Original Oratory, Informative Speaking, US Extemporaneous Speaking, and International Speaking. In addition, contests are held in Public Forum Debate and Lincoln Douglas Debate.
Emma Andrews (8th grade) and Max Kinney (7th grade) represented Beresford in Lincoln Douglas Debate. Sophomores Haley Huot, Laney Andrews, Jameson Quimet, and Max Josko made up the Public Forum Teams. Ann Tornberg coaches the team.