EDIT MAIN
A Message from Principal Troy James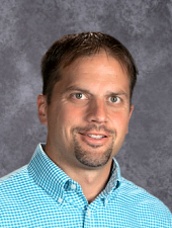 This school year will begin my journey as a principal at Beresford Elementary. I'm very excited to serve the students, staff, and families of our school! After teaching in Beresford Elementary for the past 6 years, I am well aware of how fortunate I am to be part of such a hardworking, dedicated staff, and look forward to supporting learners as they grow!
We have a great culture at Beresford Elementary! I understand the importance of how each child needs an environment where they feel safe, secure, and significant to thrive! Our school is unique in the degree of excellence that is maintained, not only in our academics, but also in our fine arts. We have outstanding Art, Music, and P.E. programs that we are very proud of!
I look forward to building relationships with our families and community. Please do not hesitate to contact me with any questions or concerns.
Troy James, Elementary Principal
(605) 763-5012 troy.james@k12.sd.us