EDIT MAIN
A Message from Principal Kevin Nelson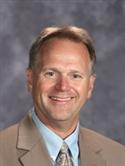 It is with great pleasure that I extend a warm welcome to you on behalf of the Beresford Elementary School faculty and staff. We hope that you will find our website to be useful and informative and that it provides the answers to your questions about our school.
Beresford Elementary serves children in K - 5th grade with an enrollment of just under 300 students. Our school has an excellent reputation and we have always prided ourselves on being both a progressive and innovative institution that cares deeply about our students.
We are extremely proud of our dedicated and experienced staff, outstanding students and supportive families. Beresford Elementary is known for its high expectations for all; its safe, caring and nurturing environment; and its program of academic excellence. Together, we continue to provide Beresford students with the best education possible. It is important to have good communication between home and school. This website is one more way to communicate with you.
Thank you for visiting our school website and visitors are always welcome to contact us for more information about our school! (School Office:605-763-5012) or email kevin.nelson@k12.sd.us